Randy's Feel The Girth Top 100 DJs 2012 Mix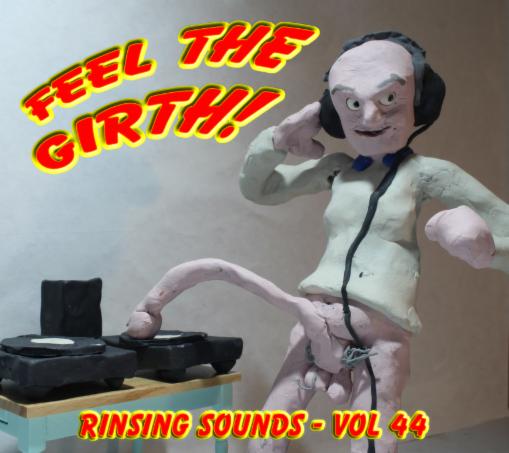 Randy Squalor's Rinsing Sounds Vol 44


Recorded August 2012
DJ Food - The Illectrik Hoax Feat Natural Self - 2econd Class Citizen Remix - Ninja Tune
Bjork - Dark Matter - Alva Noto Remodel - One Little Indian
Justin Martin - Molokini - Original - Dirtybird US
Evil Nine - Broken Dreams - Original - For Lovers
Sebo & Madmotormiquel - Boys Boys - Original - Katermukke
Radiohead - Separator - Simon Vuarambon Remix - White
Kölsch Feat Troels Abrahamsen - All That Matters - Original - Kompakt Digital Germany
Slam - Eterna - John Digweed & Nick Muir Remix - Bedrock
Totally Enormous Extinct Dinosaurs - Your Love - Original - Polydor
DJ Zinc - Goin' In - Foamo Remix - Rinse
Elite Force, Flinch, Missy Elliot - Midnight Party Hustle - RVMPD - Elite Force Music
Orbital - Wonky - Plump DJs Mix - ACP
Cubic Zirconia - Take Me High - Bart B More Remix - Fools Gold US
Plump DJs - Light Fantastic - Reset! Remix - Grand Hotel
Adele, Ghets Noch?, Elite Force - Rumour - RVMPD - Elite Force Music
Jacques Lu Cont - Underground - Original - Tracques
Hard Rock Sofa & Swanky Tunes - Here We Go - Original Edit - Axtone
Pryda - SW4 - Squalid Edit - Virgin UK
Analogue Sound Department - Rise - Squalid Blend - Flashover Recordings
UNKLE Feat Gavin Clark - Heaven - Charlie May Squalorgasm - Surrender All
Whomadewho - Below The Cherry Moon - Original Mix - Kompakt Germany

Download
here
. Please allow sufficient time and resources for a 180mb/320kbps file.
Alternative Soundcloud intro edit also
here
.
Please note that these mixes are produced for promotional use only and on a non-profit basis. However if you do object to your artist's work being used in this way, please do not hesitate to contact me at
recordindustrytwat@randysqualor.com
.