Randy's "Be My Valentine" Mix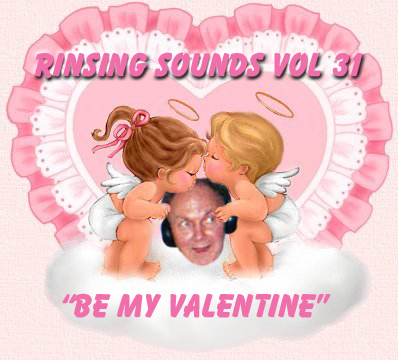 Randy Squalor's Rinsing Sounds Vol 31
Recorded February 2010
Aus - Different Sky - Original Mix - Someone Good
Joe Goddard - Apple Bobbing - Four Tet Remix - Greco Roman
Cortney Tidwell – Palace - Michel Cleis Remix - Aus
Charlie May - Apache - Max Mix - Mayhem
Depeche Mode – Fragile Tension - Stephan Bodzin Remix - Mute
Alex Rize - Beyond The Dome - His Boy Elroy Remix - Proton Music
Morgan Page - Strange Condition - Inpetto Vocal - Nettwerk US
Paul Thomas - Sunrise - Hy2rogen & Fr3cky Remix - Starlight
Shane Robinson - Waterfront - Original Mix - A Must Have
Norman Doray - Tobita - Original Mix - Cr2 Records
Deadmau5 - Strobe - Plump DJs Remix - Mau5trap
Drumattic Twins - Crazy Love - Peo De Pitte Remix - Finger Lickin'
Yeah Yeah Yeahs - Maps - Elite Force Re-Fix - White
Ghettface - Get Loud - Karton Remix - Ridiculoud
Rex Mundi - Techanza - Rude Original Mix - Coldharbour Recordings Red
Gai Barone - Little Crump - Original Mix - Afterglow
Pink Floyd - Wish You Were Here - Blake Jarrell Remix - White
One Divided Soul - Of - Original Mix - ODS Recordings
MP3 Download here. Please allow sufficient time and resources for a 180mb/320kbps file.

Please note that these mixes are produced for promotional use only and on a non-profit basis. However if you do object to your artist's work being used in this way, please do not hesitate to contact me at recordindustrytwat@randysqualor.com.
This mix was kindly selected as DJ Mag's Pick 'N' Mix winner in March 2010.