The Waterpowered Mix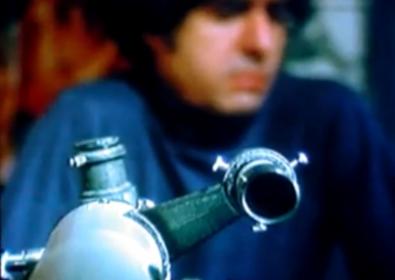 Randy Squalor's Rinsing Sounds Vol 22
Recorded November 2008
Intro - Waterpower - XXX - XXX
UNKLE - Twilight - Layo & Bushwacka - Surrender All
Thom Yorke - Cymbal Rush - The Field - XL
John Digweed - Gridlock - Henry Saiz Remix - Renaissance
Shiloh - Flywheel - Original - Baroque
Radiohead - House Of Cards - Remix - White
Chaka Khan - Ain't Nobody - Nick Muir Dub - White
Alan Braxe Feat. Killa KIla - Nightwatcher - Tony Senghores - Unknown
Justice - DVNO - LA Riot - Ed Banger
The Chemical Brothers - Hey Boy, Hey Girl - Soulwax Remix - White
Coldplay - Violet Hill - Dirty Funker - White
Justin Timberlake - Sexyback - James Warren/Faskil - CDR
Yelle - A Cause Des Garcons - TEPR - Kitsune
Smith & Selway - Total Departure - Cirez D - Drumcode
Mark Knight & Funkagenda - Arena - Very Festivally Mix - Toolroom
Oasis - Falling Down - Chemical Brothers - Big Brother
All samples taken from Shaun Costello's 1977 classic, WATERPOWER. A sleazy sonic '70s experiment, adults only recommended.

"Music to my rears..." - Jamie Gillis (aka "Burt The Enema Bandit"), RIP.

"Musically, it's not something that I would open a bottle of Batard Montrachet to listen to, but then I listen to labels like Fat Possum" - Shaun Costello
MP3 Download here. Please allow sufficient time and resources for a 180mb/320kbps file.
Please note that these mixes are produced for promotional use only and on a non-profit basis. However if you do object to your artist's work being used in this way, please do not hesitate to contact me at recordindustrytwat@randysqualor.com.